Ki Me Ze Ri Fu
Track

Soundtrack Information

Arrangement

Yukari Hashimoto

Track Information

Length

2:12

Track Number

13

Album

Toradora Original Soundtrack

Previous                     Next    
Ki Me Ze Ri Fu is a Toradora! original soundtrack.

Video
If the music player above does not work for you, feel free to listen to the OST here!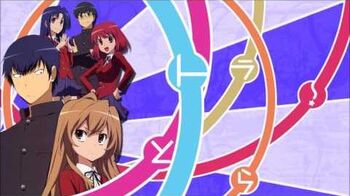 Ad blocker interference detected!
Wikia is a free-to-use site that makes money from advertising. We have a modified experience for viewers using ad blockers

Wikia is not accessible if you've made further modifications. Remove the custom ad blocker rule(s) and the page will load as expected.